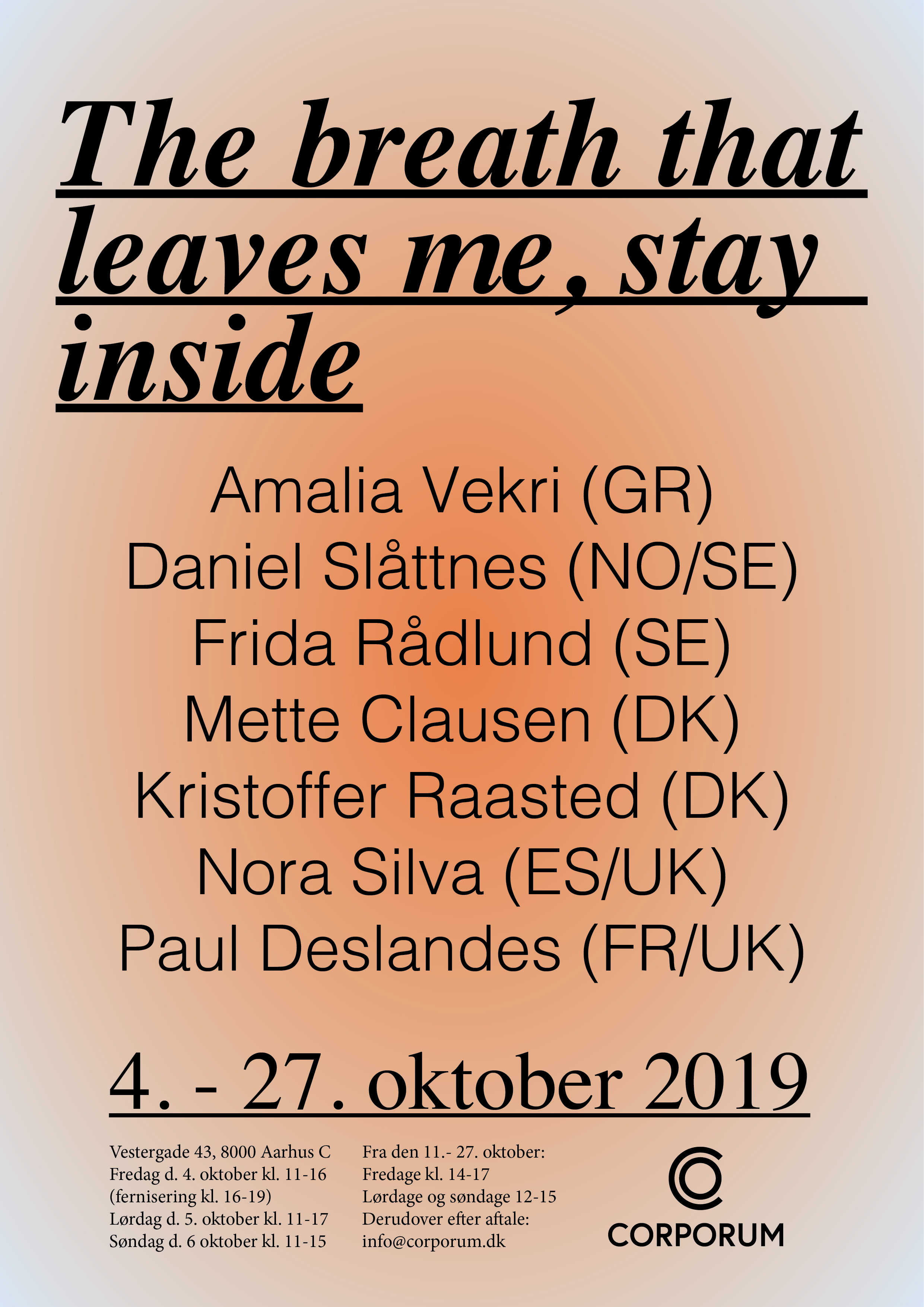 THE BREATH THAT LEAVES ME, STAY INSIDE
The breath that leaves me, stay inside var en gruppeudstilling med yngre danske og udenlandske billedkunstnere.
Vi spiser sammen, men kroppe optager næring individuelt. Udstillingens værker samler sig om kroppen – den indre og den ydre krop, psyken såvel som knoglerne. Værkerne varierer fra blåmalede kroppe i yderpositioner til træskulpturer, tekst og fødevarer.
Udstillingen var en del af Art Weekend Aarhus, der foregik d. 4.-6. oktober 2019.
Under udstillingens åbning var Nora Silva (ES/UK) på samme tid kok og bord, og Kristoffer Raasted (DK) fremførte en lydperformance, der forstørrede stemmelæbernes vibration.