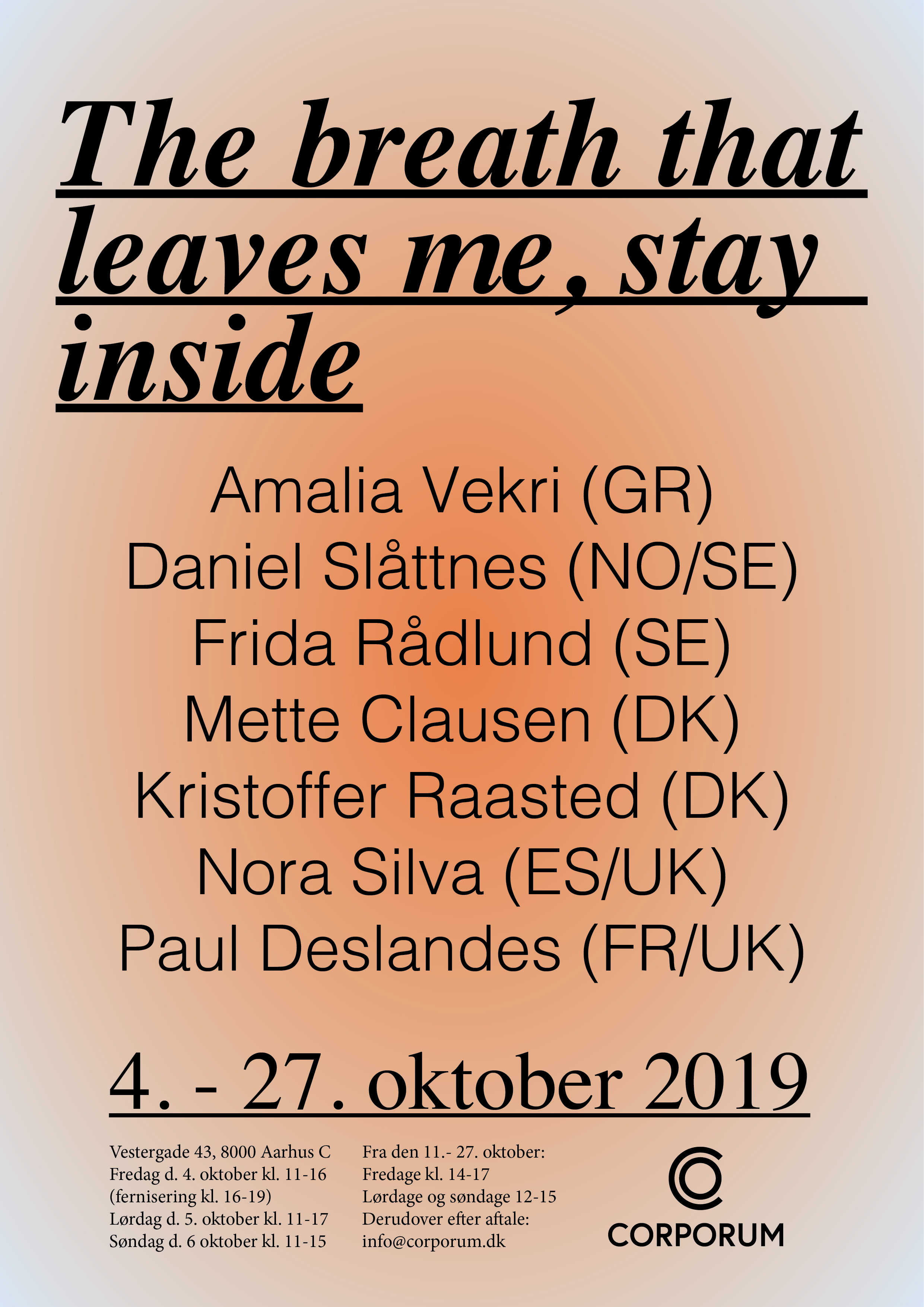 THE BREATH THAT LEAVES ME, STAY INSIDE
The breath that leaves me, stay inside was a group exhibition with younger Danish and international artists.
We eat together, but bodies absorb nutrients individually. The works of the exhibition gather around the body – the inner and outer body, the psyche as well as the bones. The works range from blue-painted bodies in outer positions to wood sculptures, text and food.
The exhibition was part of Art Weekend Aarhus which took place between October 4-6 2019.
During the opening of the exhibition Nora Silva (ES / UK) was chef and table at the same time and Kristoffer Raasted (DK) performed a sound performance that increase dthe vibration of the voice lips.